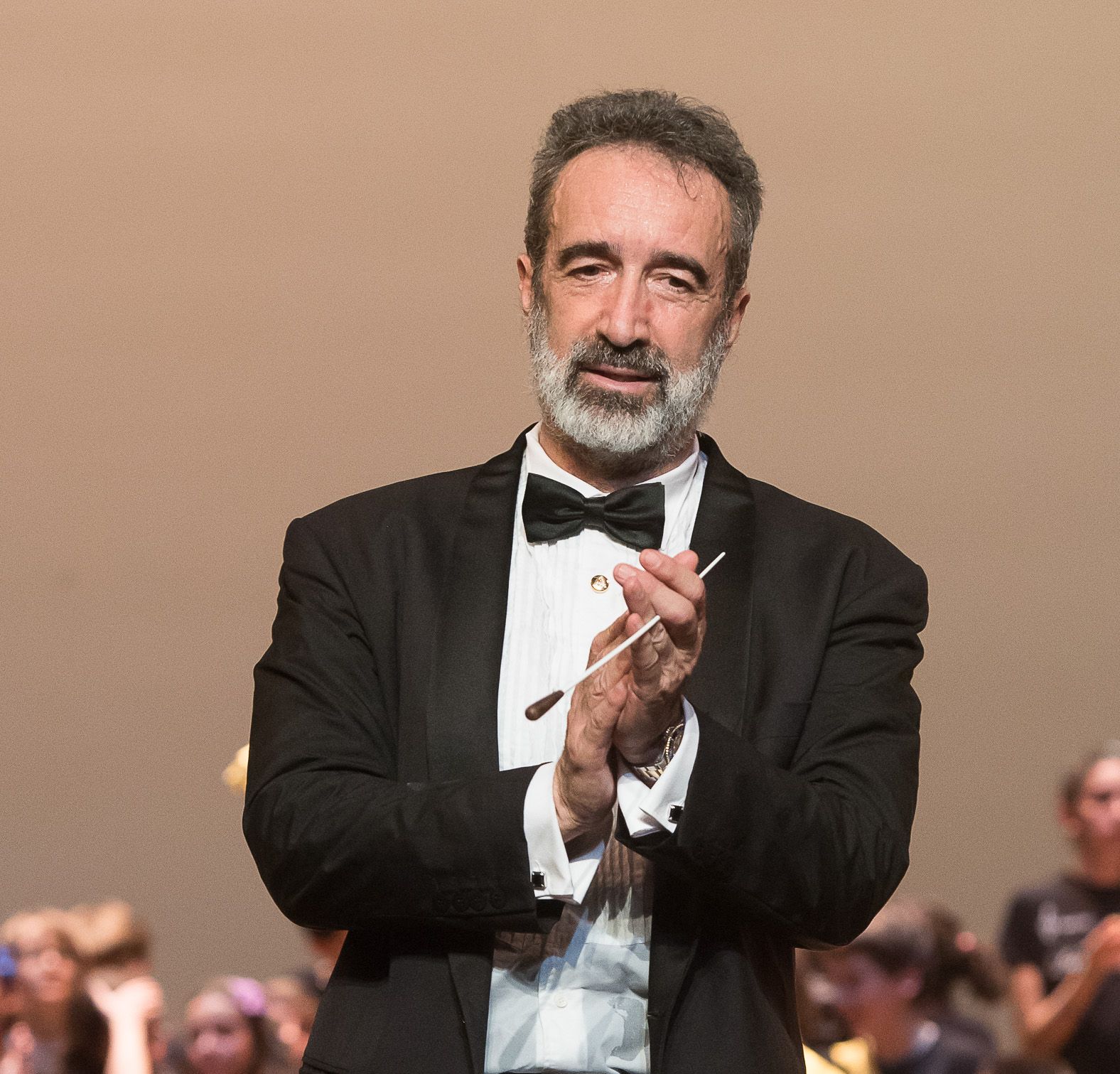 Born in Porretta Terme, Angelo Gabrielli graduated in Saxophone at the Conservatory "G. B. Martini" of Bologna in 1977, under the guidance of Eraclio Sallustio and Baldo Maestri. After graduating both in Statistics and Musicology in Bologna, he continued his musical studies in piano and harmony with Nicoletta Conti, then at the Music Management Master at the Scuola di Musica di Fiesole, studying with Roman Vlad and Aldo Ceccato. M° Gabrielli worked as assistant to the artistic director and in the production department at the Teatro Comunale di Bologna from 1985 to 1987, under the supervision of Carlo Fontana and Gianni Tangucci.
Since 1982 he has been teaching Saxophone, Solfège, Ensemble Music for wind instruments at the Istituto Pareggiato Vecchi-Tonelli in Modena and Carpi. In 1987 he founded Stage Door, one of the most important agencies in the national and international opera management panorama. In the last 30 years he managed the careers of such prestigious artists as: Luciano Pavarotti, Raina Kabaivanska, Mirella Freni, Nicolai Ghiaurov, Katia Ricciarelli, Lucia Valentini Terrani, Marco Armiliato, Maurizio Benini, Bruno Campanella, Daniele Gatti, Vladimir Jurowski, just to name a few.
M° Gabrielli is now earning a reputation as teacher of breathing techniques for the operatic singing, giving master classes in prestigious academies and institutions such as: the Obraztsova Academy in St. Petersburg, Maggio Musicale Fiorentino Academy in Florence, International Singing Avcademy "Mario Melani" in Pesaro, Accademia d'Arte Lirica in Osimo, Accademia Filarmonica Romana, Istituto Musicale Boccherini in Lucca, "Cemat" (Ente di Promozione Music Art Tecnology) for "Sixe-Suono Italiano per l'Europa" in Santa Severina and at the National Theater in Tirana (TKOBA). An acute observer of the musical scene, an authentic talent scout, he is often invited as a jury member or chairman in major international singing competitions.
Angelo Gabrielli is artistic director of "Appennino InCanto" a festival dedicated to Teresina Burchi, a Sestola native renowned soprano and from January 2021 he is also artistic director at the Oasi Dynamo.
After 20 years, in October 2015 after his successes in Tirana he resumed his conducting activity, leading a series of concerts with the newborn Chamber Orchestra of the National Theater in Tirana, contributing to its formation. In July 2016 he conducted a series of concerts with I Musici di Parma in Salsomaggiore, and in September 2016 he conducted La Grecìa Orchestra in Calabria in a series of concerts radio live broadcast in Europe, he recently returned at the Accademia Filarmonica Romana where he conducted Rossini's Petite Messe Solennelle. M° Gabrielli made his debut at the St.Petersburg Palaces International Music Festival conducting a series of concerts with pieces by Cimarosa and Haydn, after that he conducted La Cenerentola, Il Barbiere di Siviglia and more recently L'Elisir d'amore at the Teatro Comunale in Modena, other recent engagements include: Il Barbiere di Siviglia in Varese; Rigoletto for the Opening night of the season at the Sesto Senso Opera Festival at the Teatro Antico in Taormina and in Chinisau; a special project about Francesco Paolo Tosti in collaboration with M° Beppe Vessicchio in Salsomaggiore Terme opening night at the Salso Summer Class and Festival with I Musici di Parma; he also conducted L'Elisir d'Amore  and La Traviata in Fanano for Appennino InCanto Festival with Nicola Alaimo, Don Giovanni in Diano Marina.
Plans include Don Giovanni in Bologna, Modena and Carpi, Gianni Schicchi in Matera and he will be in the jury at the Salvatore Licitra International Singing Contest.
His future teaching activities include several cycles of master classes in Italy and abroad.