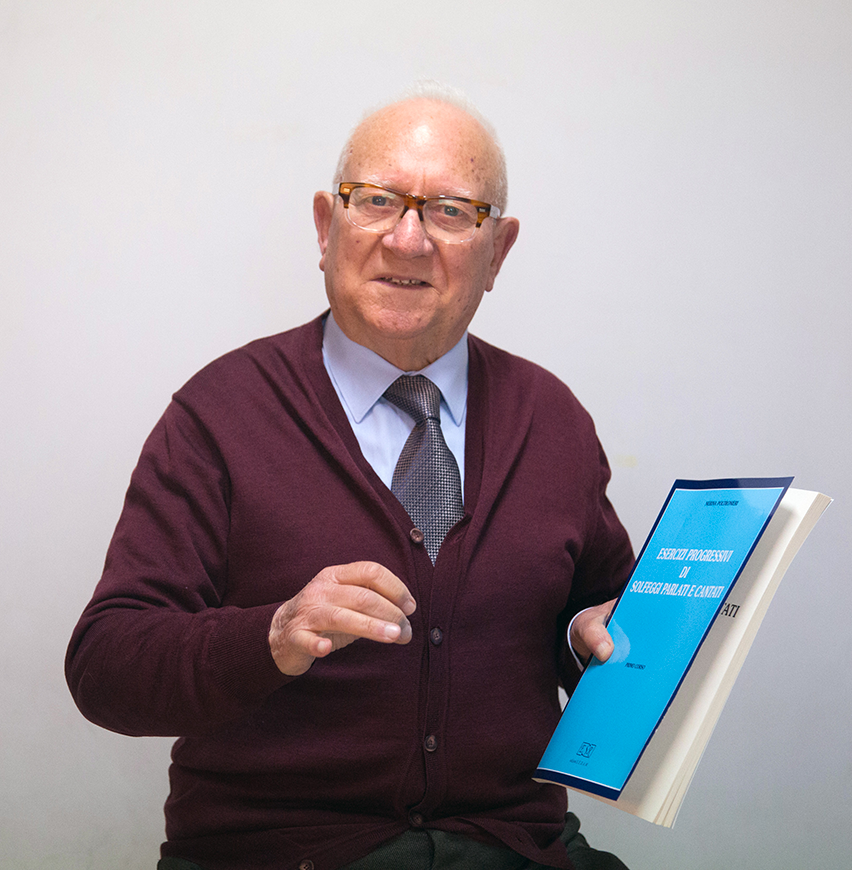 At the age of eight he began studying music with his father Giuseppe Rizzo, a solfège and clarinet teacher. At sixteen he won a competition conducted by M° Francesco Mulè, and became Principal Clarinet of the Municipal Band of the City of Noto. He studied band instrumentation and composition with illustrious maestros.
He is the winner of four national competitions in the State Police Band. He held the role of principal solo clarinet for about forty years, performing in the most prestigious theaters in Italy and abroad: Teatro dell 'Opera and Auditorium of Santa Cecilia in Rome, La Fenice di Venezia, Frankfurt, Munich, Geneva, Lausanne, Lugano, Paris, Nuremberg.
He recorded for the radio and the television. Among the soundtracks, some were composed and conducted by authors such as: Nino Rota, Franco Mannino, Armando Trovajoli, Ennio Morricone etc.
His production, widely used by Italian bands, highlights a notable experience and a not common musicality.
He is a musician with "perfect pitch" and was chosen by Prof. Nerina Poltronieri, (to whom he was a top student), as performer of the entire "Solfège Course" (3 volumes) made in 12 audio-cassettes (available in all the Italian music shops), taking care of the rhythmic-melodic aspect as well as the correction.
Numerous students and scholars have drawn on his extraordinary didactic-musical competence, thus becoming illustrious artists and professionals. Among them is worth mentioning Maurizio Brilli, a current maestro of the State Police Band.
His recording of the "Convegno" is quite memorable. It was written by A. Ponchielli (transcription for two solo clarinets and Band) for the Fonit – Cetra.
He is currently taking care of the recording of his numerous compositions on several musical fields.