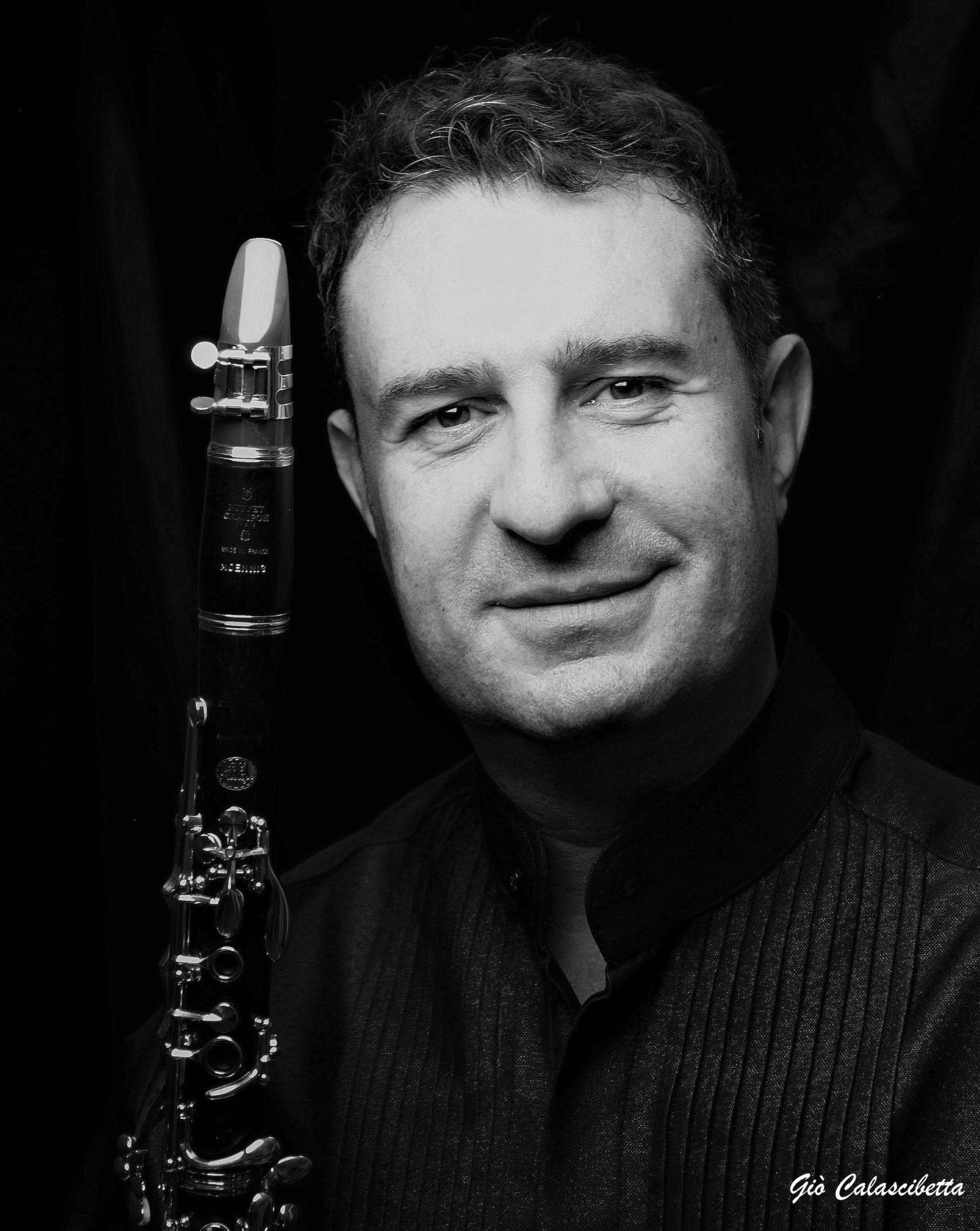 Calogero Palermo è primo clarinetto presso la prestigiosa Royal Concertgebouw Orchestra di Amsterdam.
Giovanissimo ricopriva già tale ruolo nell'Orchestra del Teatro V. Bellini di Catania, successivamen-te nell'Orchestra del Teatro dell'Opera di Roma e nell'Orchestre National de France, avvalendosi dell'esperienza di prestigiosi direttori come Kurt Masur, Mariss Jansons, Valery Gergiev, Sir Colin Davis, Yuri Temirkanov, Daniele Gatti, Herbert Blomstedt, John Eliot Gardiner, Daniel Harding, An-dris Nelsons, Iván Fischer, Neemi Järvi, Charles Dutoit e Riccardo Muti, calcando i palcoscenici più importanti d'Europa, Asia, Africa e America.
Vincitore del Concorso Internazionale Jeunesses Musicales di Bucarest e di numerosi altri ricono-scimenti avuti nei più importanti concorsi clarinettistici italiani, svolge un'intensa carriera solistica che lo ha visto esibirsi con molteplici orchestre tra cui Amsterdam Sinfonietta, Thailand Philharmo-nic Orchestra, North Czech Philharmonic, Orchestra Sinfonica LaVerdi di Milano, Orchestra del Teatro Bellini di Catania, Czech National Symphony Orchestra, Colibrì Ensemble, Orchestra Sinfo-nica Siciliana, Orchestra del Teatro dell'Opera di Roma, Györ Philharmonic Orchestra, Orchestra Sinfonica Abruzzese e Orchestra Filarmonica Marchigiana.
Da diversi anni fa parte del Quintetto di Fiati Santa Cecilia – Concertgebouw costituitosi con Andrea Oliva, Francesco di Rosa, Andrea Zucco e Guglielmo Pellarin e molte sono state le collaborazioni cameristiche con musicisti e gruppi del calibro di Pierre-Laurent Aimard, Janine Jansen, Giovanni Sollima, Ellen Corver, Gringolts Quartet, Quartetto d'archi della Scala, Camerata RCO, Aron Quar-tett, Roma Opera Ensemble.
Il suo repertorio, che spazia da Mozart ai contemporanei, comprende anche autori che hanno composto brani a lui dedicati come Luis Bacalov, Renato Chiesa, Claudio Cimpanelli, Antonio Fraio-li e Nunzio Ortolano.
Ha inciso per la B.M.G. Ricordi, Riverberi Sonori, Fonè, Accord for music-Roma, Trio Zecchini, Wicky Edition, Cristal Records, Gutman Records, Brilliant Classics, BIS Record, Cypres Records e A.I.C.
Numerose sue esecuzioni sono state trasmesse da varie emittenti radiofoniche e televisive: RAI, Radio Vaticana, Televisione Nazionale Rumena, Radio Clásica RNE, Radio France, RadioTre, France Musique, RaiTrade e NPO Radio 4.
Si dedica con particolare passione all'attività didattica che lo vede impegnato in numerose Master-classes sia nei Conservatori italiani che esteri: Mozarteum Salzburg, CRR de Paris, University of Gothenburg, Conservatoire de Lyon, Tokyo University of the Arts, Malmö Academy of Music, Con-servatori Liceu de Barcellona, IMEP Institut Supérieur de Musique et de Pédagogie de Namur, Col-lege of Music Mahidol University Bangkok, Manhattan School of Music New York, Sibelius Academy Helsinki, Luca School of Arts Leuven, Koninklijk Conservatorium Den Haag.
É regolarmente invitato ai Corsi annuali di alto perfezionamento dell'Accademia Scatola Sonora di Roma e a quelli estivi di Ticino Musica e Musica Riva Festival.
È autore del testo didattico Soli d'orchestra per clarinetto con accompagnamento pianistico edito da Riverberi Sonori.
Calogero Palermo è un artista Buffet Crampon, A. Licostini e D'Addario Woodwinds.