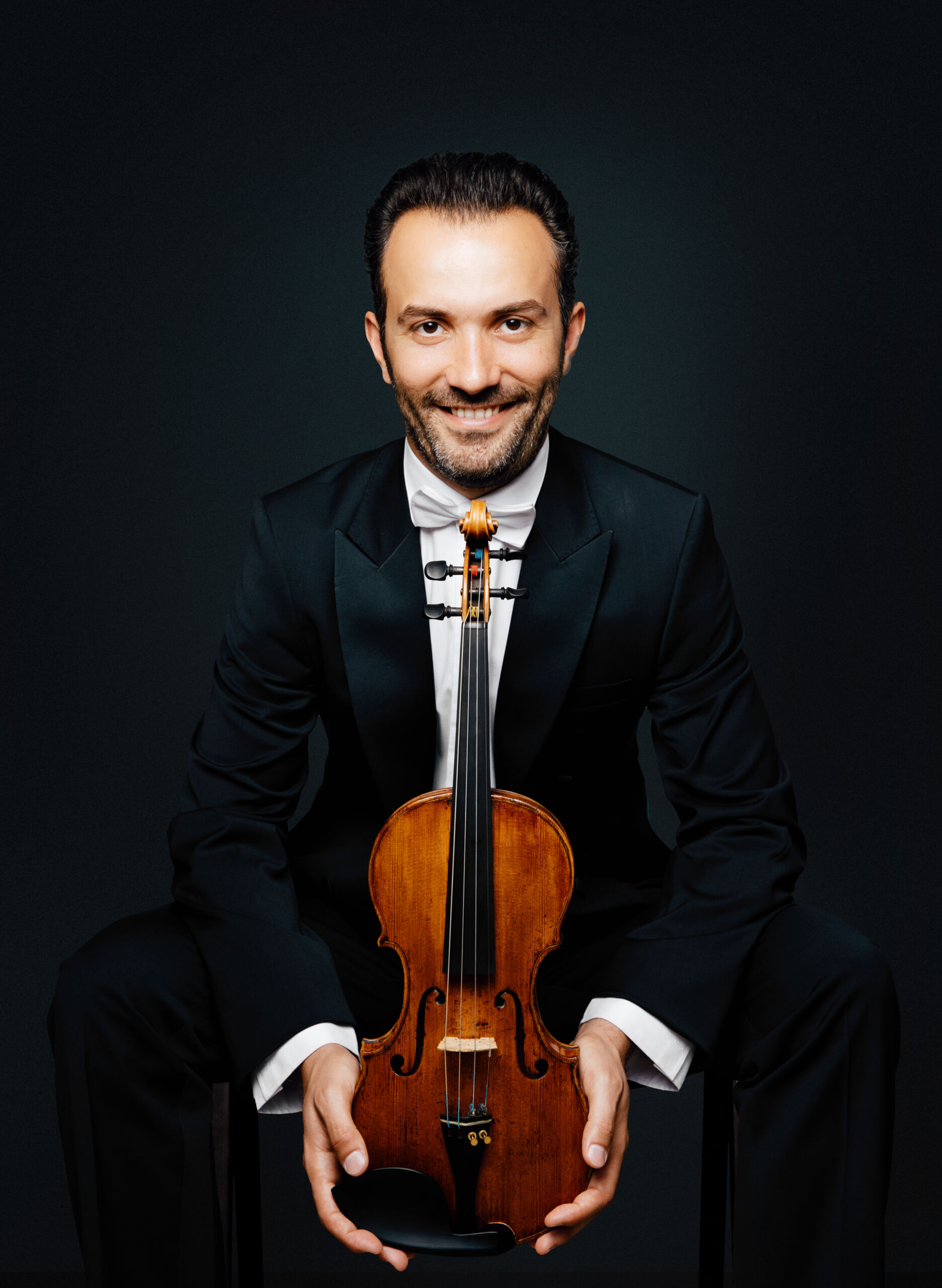 Djafer Djaferi had his violin beginnings in North Macedonia under the guidance of S.Badivuku and continued his education in Mainz with E.Gega, at Scuola di Musica di Fiesole with Pavel Vernikov and at Hochschule für Musik und Darstellende Kunst in Mannheim with Dora Bratchkova. He has been awarded many national and international prizes at young age and has received further important musical impulses from Ana Chumachenco, Evgenia Tchougaeva, Anton Barakhovsky, Olga Pogorelova etc. During the studies, his talent has been supported by Villa Musica Foundation, Yehudi Menuhin – Live Music Now and Instrument Collection of Baden-Württemberg.
As a chamber musician Djaferi has been invitied at Ohrid Summer Festival, Carl Orff Music Festival, Ascoli Piceno Festival, Heidelberg Chamber Music Festival, Samobor Festival etc., collaborating with artists such as Nicolas Altstaedt, José Gallardo, Vladimir Mendelssohn, Michael Flaksman, Marie-Luise Neunecker, Gilles Apap, Milana Chernyavska, Petrit Çeku, Giora Schmidt.
He gained professional orchestral experience in the Gewandhaus Orchestra, German Radio Philharmonic Orchestra, NDR Elbphilharmonie Orchestra, MDR Symphony Orchestra, Orchestra della Svizzera Italiana, performing with well renowned soloists and conductors at the most important concert halls worldwide. He has appeared as a soloist with the Kurpfälzisches Kammerorchester, the Macedonian Philharmonic, the Kosovo Philharmonic, I Musici di Parma, Camerata Villa Musica.
Djaferi has been guest concertmaster of the Balkan Chamber Orchestra and Mannheimer Philharmonikers Concert Tours in Europe and Japan.
Currently, he is "Vorspieler of 1st Violins" of the Deutsche Radio Philharmonie.