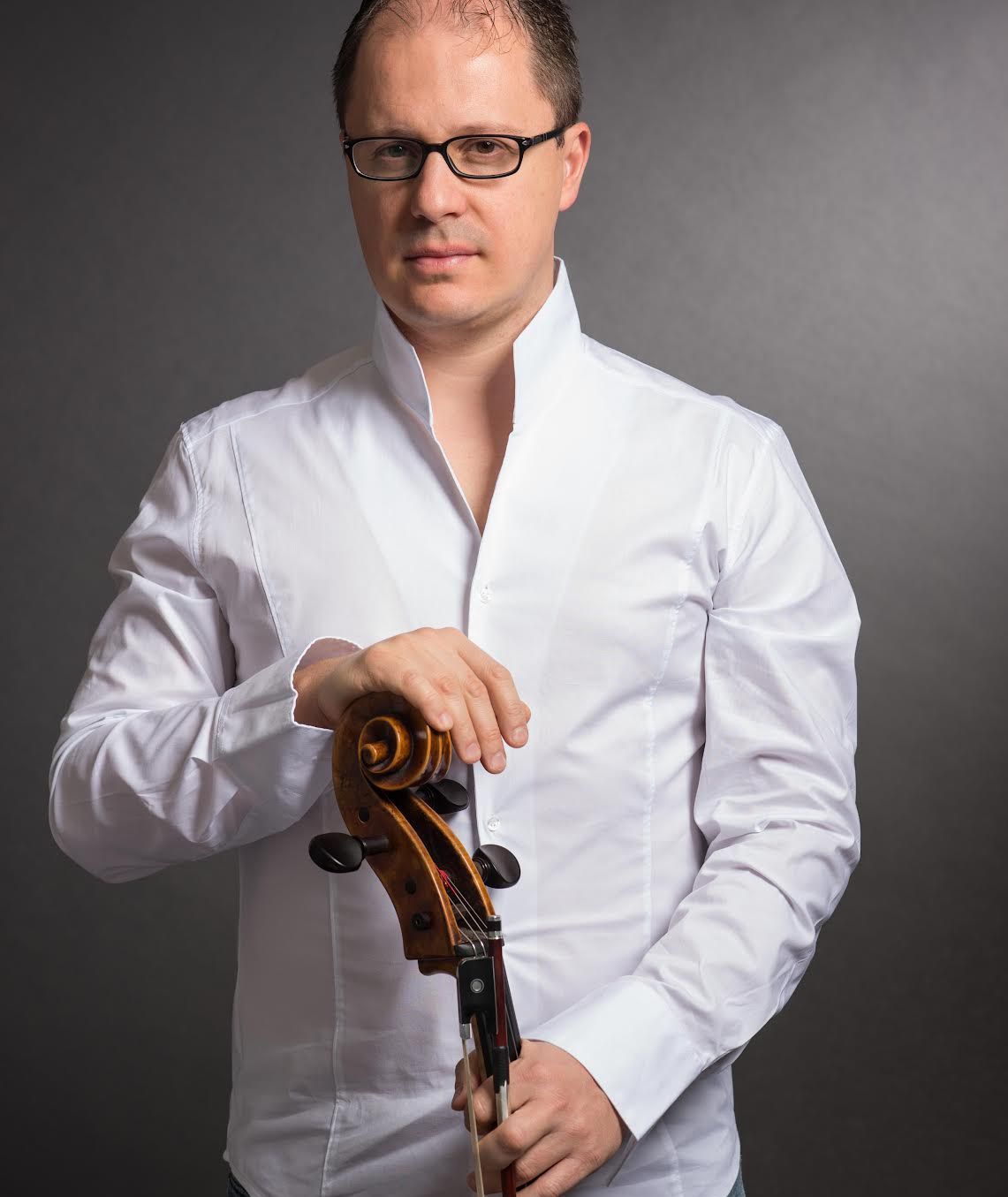 Wonderfully talented young man, who will make a great contribution to music wherever he goes.
Giovanni Gnocchi made his debut at a very young age as soloist. He played in a concert for 2 cellos and orchestra together with Yo-Yo Ma, who said of him: "wonderfully talented young man, who will make a great contribution to music wherever he goes".
He performed as a soloist under the baton of some of the most prestigiuous conductors such as Gustavo Dudamel, Christopher Hogwood, Carlo Rizzi, Daniel Cohen, Enrico Bronzi, Michele Spotti, Daniele Giorgi, at the Hong Kong Arts Festival, Wiener Konzerthaus, Leaderhalle Stuttgart, Manheim, Wiesbaden, Bonn and Salzburg. He played with the "Zagreb Philharmonic Orchestra", "Camerata Salzburg", "Orchestra della Toscana", the "Filarmonica della Fenice" in Venice, the "Orchestra da Camera" in Mantua.
Last season, he made his debut in the Sinfonia Concertante op. 125 by Prokofiev, he performed in the Concerto op. 129 by Schumann conducted by Daniele Agiman. He starred at the "Stradivari Festival" in Cremona playing Haydn. He also played with the "OTO-Orchestra" of the "Teatro Olimpico" in Vicenza conducted by Alexander Lonquich, soloist and concertmaster; then he played with the "Chamber Orchestra" of Mantua. He performed the Gulda Concerto as a soloist and conductor of the "OGI-Italian Youth Orchestra" with the "Amici della Musica" of Florence.
He is the winner of the 1st Prize at the "F. J. Haydn"of Vienna, of the Borletti-Buitoni Trust Fellowship of London (both with the David Trio). He also graduated from the Prague Spring Cello Competitions, A. Janigro Competition of Zagreb, and in duo with Mariangela Vacatello at the Parkhouse Award at London's "Wigmore Hall".
He performed in chamber music projects with Leonidas Kavakos, with the members of the Hagen Quartet, Elizabeth Leonskaja, Pekka Kuusisto, Alena Baeva, Roman Simovic, Alexandra Conunova, Vadym Kholodenko, Cristian Budu, Jens-Peter Maintz, Wolfram Christ, Diemut Poppen, Herbert Schuch, and in duo and trio with Alexander Lonquich and Ilya Gringolts, at the "Lucerne Festival" in trio with Olli Mustonen and Alessandro Carbonare.
In Japan he inaugurated the "Ark-Nova Concert Hall" and was invited to international festivals, such as "Ljubljana Cello Fest" in Slovenia, "Ilumina Festival" in Brazil, "Järna Music Festival" in Sweden, "Delft Music Festival" in Holland, "KotorArt Festival" in Montenegro, "Musikdorf Ernen Festival" in Switzerland.
He has recently given chamber concerts in Singapore at the "Esplanade" and a solo recital at the "Hong Kong City Hall" for the Hong Kong International Cello Association.
The next events include a duo with Andrea Lucchesini and Alasdair Beatson, in the role of the soloist and the chamber musician at the "Résonances Festival" in Belgium (with Liza Ferschtman, Aleksander Madzar, Esther Hoppe), "Elgar's Concerto" in Bari and Matera, Gulda in Perugia with Enrico Bronzi and "Viotti Festival" with the Camerata Ducale, again "Prokofiev's Sinfonia Concertante" in Colombia with the "State Symphony Orchestra" in Bogotá and some chamber performances in Mexico and Chile.
He has been a Solo-Cellist of "Camerata Salzburg" for 8 years (2002-2010). He was also Guest Principal Cellist at the "Royal Philharmonic Orchestra" in London with Daniele Gatti (2011-2012), Guest Principal in the "Münchner Philharmoniker", "Mahler Chamber Orchestra" with Daniel Harding, "Philharmonia London Orchestra", "Mozart Orchestra", co-principal cellist at the "London Symphony" with Valery Gergiev and since 2008 he has been a member of the "Lucerne Festival Orchestra" under the conducting of Claudio Abbado.
In 2012 he won the competition as Univ. Professor of cello at the "Universität Mozarteum" in Salzburg.
Giovanni studied with Mario Brunello, Rocco Filippini, Luca Simoncini, Enrico Bronzi, Natalia Gutman, Altenberg Trio Wien, David Geringas, Heinrich Schiff, Clemens Hagen, Steven Isserlis, Ferenc Rados and Sir András Schiff.