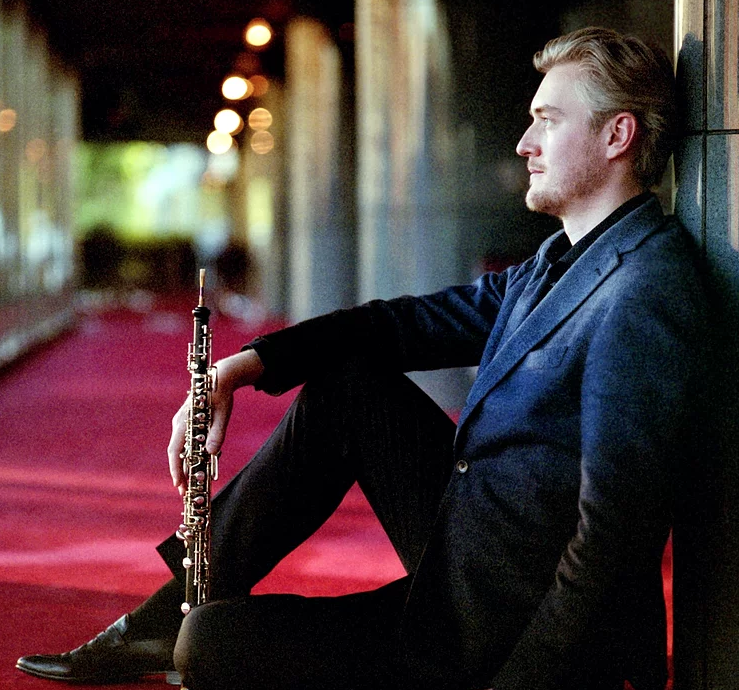 Born in Arkhangelsk, Russia, he commenced his musical education at the "Gnessin School of Music" in Moscow with Ivan Pushetchnikov. From 2006 to 2011 Ivan studied with Maurice Bourgue at the Geneva Conservatory. During his studies in Geneva, Ivan Podyomov won a number of important oboe competitions: "ARD International Competition" in Munich in 2011, "Geneva Competition" and "Markneukirchen Competition" in 2010, the "Sony" Oboe Competition in Karuizawa Japan in 2009, the "Prague Spring International Competition" in 2008.
Thanks to these successes, he performed  in numerous concerts at major venues around the world.
In 2009 Ivan gave his solo debut with the "Deutsches Symphonie-Orchester Berlin" at the Berlin Philharmonic Hall. He has made solo appearances with the "Royal Concertgebouw Orchestra", "Bavarian Radio Symphony Orchestra", "Bamberg Symphony Orchestra", "Tokyo Philharmonic Orchestra", "Stavanger Symphony Orchestra", "Academic Symphony Orchestra" of Saint-Petersburg Philharmonic, "Munich Chamber Orchestra", "Stuttgart Chamber Orchestra", "Kammerakademie Potsdam", "Chamber Orchestra" of Geneva, "Czech Chamber Philharmonic", conducted by Semyon Bychkov, Manfred Honeck, Michael Sanderling, David Afkham, Trevor Pinnock, Leonardo García Alarcón and others.
Ivan has performed at the Lucerne Festival, Salzburg Festival, Prague Spring Festival, Festival of Radio France in Montpellier, Festival Mäcklenburg-Vorpommern. Among his chamber music partners were: the Hagen Quartet, Trevor Pinnock, Lars Vogt, Yulianna Avdeeva, Sabine Meyer, Maurice Bourgue, Jacques Zoon, Leonardo García Alarcón, Dmitry Sinkovsky, Olga Paschenko and many others.
Ivan Podyomov is the principal oboist of the "Royal Concertgebouw Orchestra" in Amsterdam since 2016. He held the same positions earlier at the "Bamberg Symphony Orchestra" and the "MusicAeterna".
Ivan has been frequently playing as the guest principal Oboist with the "Lucerne Festival Orchestra", the "Orchestra Mozart" in Bologna, the "Mahler Chamber Orchestra" under the baton of Bernard Haitink, Richardo Chailly and Claudio Abbado.
Ivan Podyomov teaches at the "Hochschule Luzern Musik".