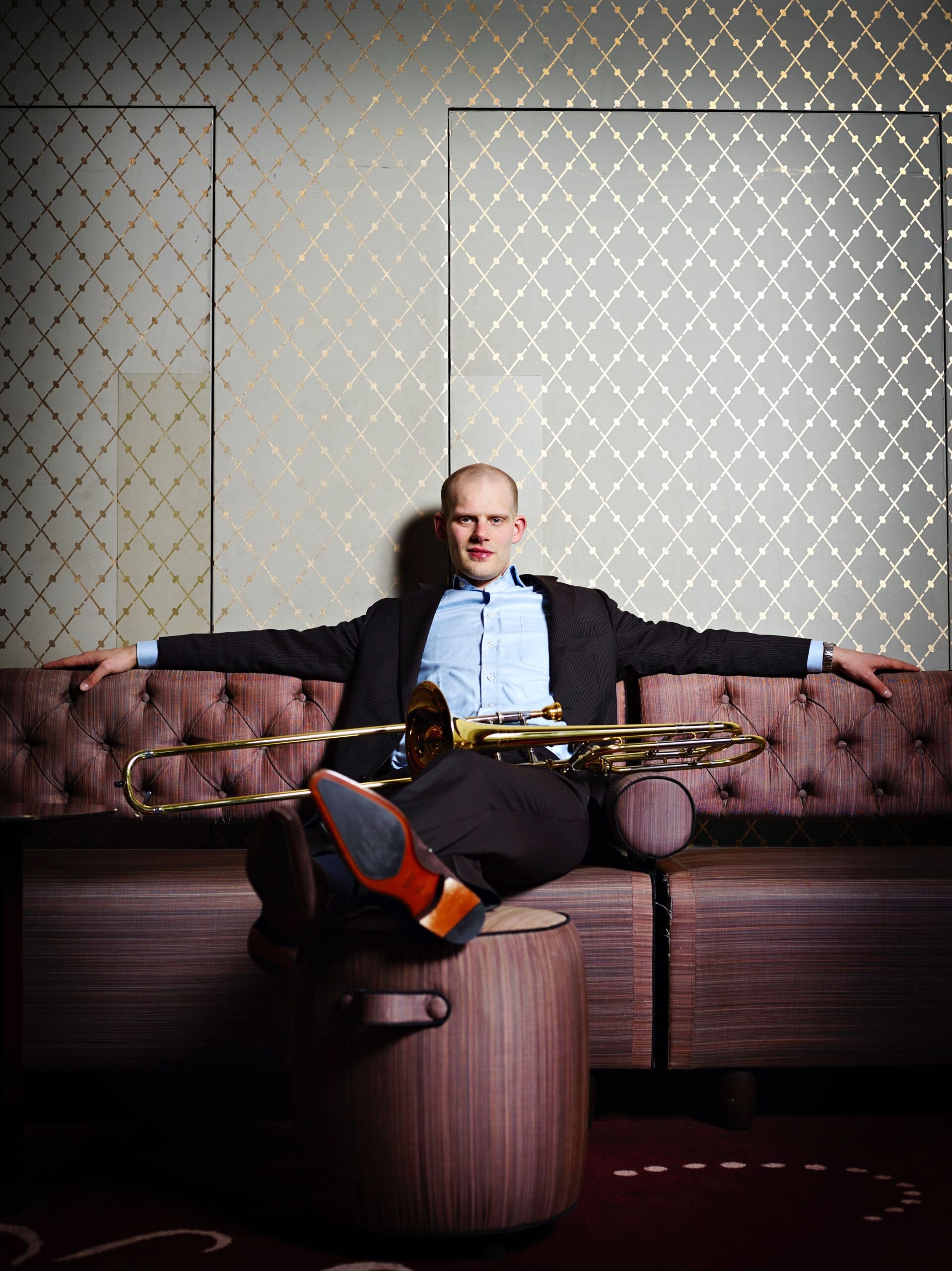 Bart Claessens (1982) started playing trombone at the age of eleven after having played the trumpet for several years. Alongside he played the violin for a good number of years.
Claessens studied trombone at the Rotterdam Conservatory – together with some of his colleagues of the Royal Concertgebouw Orchestra. He has had private lessons and participated in masterclasses with some of the greatest trombone players such as Joseph Alessi, Michel Becquet, Bart van Lier and Christian Lindberg.
Claessens joined the Royal Concertgebouw Orchestra as a tenor and bass trombonist while still a student in March 2002, and was appointed principal trombonist of the orchestra in 2007.
He has travelled all over the world, both with the orchestra and as a teacher. Doing so, he is always looking for new experiences and inspiration to keep improving his skills, both playing and teaching (Bart also teaches trombone at the Maastricht Academy of Music since 2012).
Next to being an active member of various (chamber) music ensembles such as the International Trombone Ensemble and the Brass of the Royal Concertgebouw Orchestra, he regularly gives recitals and masterclasses.