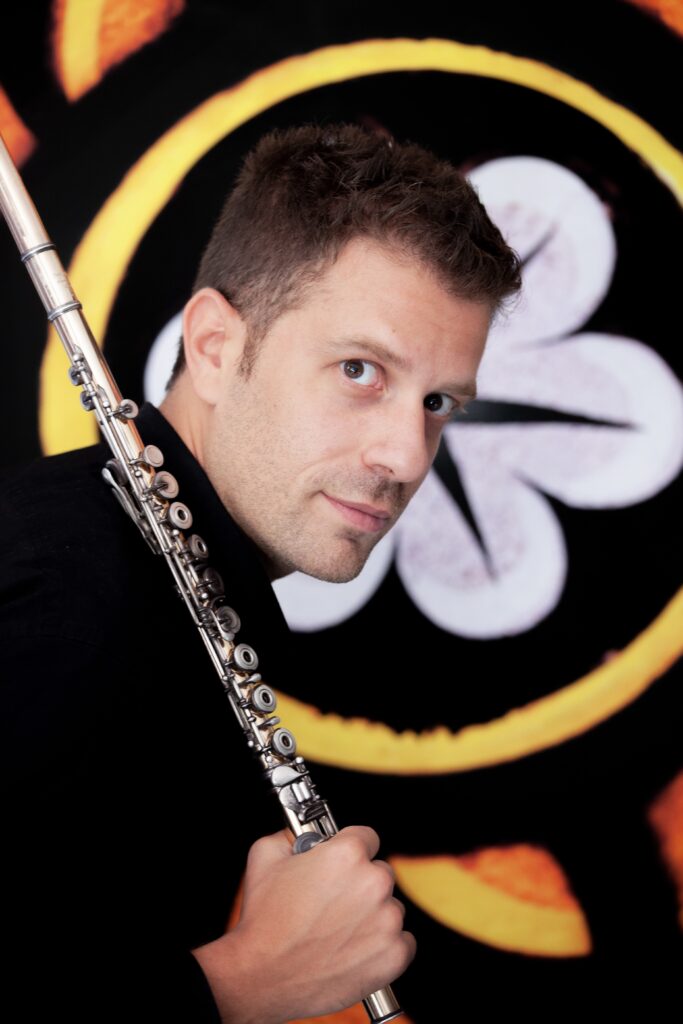 Matteo Evangelisti was born in 1985 and began studying the flute at the age of 13 with M° Filippo Cianfoni. Under his guidance, he graduated with highest honors, as an external candidate, at the Conservatory L. Refice of Frosinone at the age of 17. Immediately after that, he perfected his skills at the Imola Academy with M° Glauco Cambursano, gaining a master's degree.
In those years, he won several national and international competitions such as Leonardo de Lorenzo, Severino Gazzelloni, Krakamp, Syrinx, Palmi, just to name a few.
Outside Italy he won the First Prize at the "Biwako" International Competition in Japan, the First Prize at the "Timisoara" International Competition in Romania, the Special Mention at the "Jean-Pierre Rampal" International Competition in Paris, the Second Prize and the Special Prize for the best performance of Jean Francaix's "Divertimento" at the "Maxence Larrieu" International Competition in Nice.
Later, he performed in Monte Carlo, Nice and Geneva as a soloist and in duo with Maxence Larrieu, also live on the radio.
He carries out an intense solo activity in Italy and abroad; he is regularly invited to hold concerts and master classes in national and international flute festivals and events. He also runs advanced specialization courses in Rome and Pescara.
He has collaborated as principal flutist with many orchestras in Italy and abroad. From 2008 to 2010 he was principal flute at the Maggio Musicale Fiorentino orchestra and he was selected by M° Zubin Mehta.
Since 2010 he has held the role of principal flutist at the Teatro dell'Opera in Rome, where he currently plays. He was selected by M° Riccardo Muti.