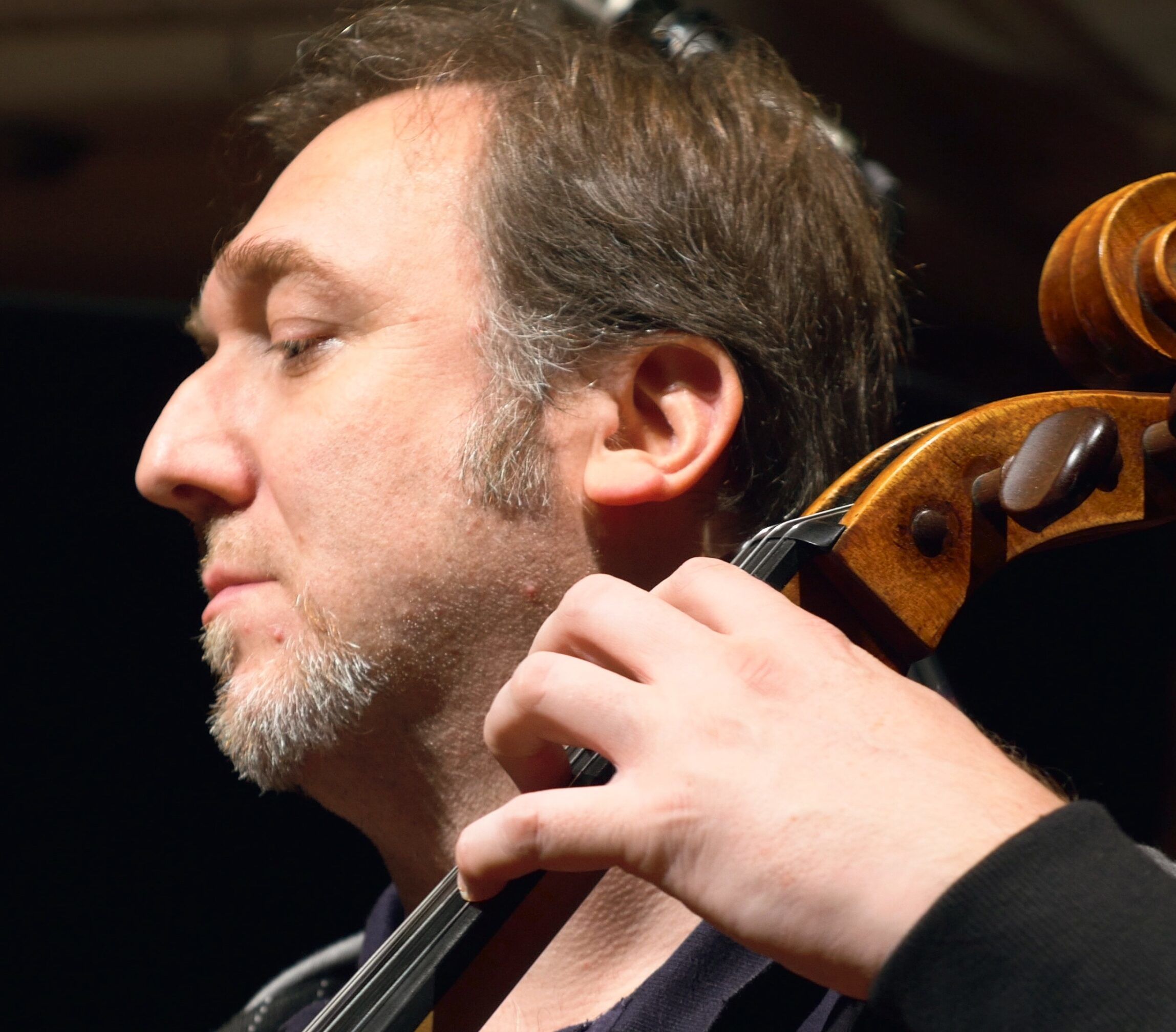 Personal details
The cello in the orchestra passages
Born in Belgrade, he completed his first studies under the guidance of his maternal grandfather, V. Olgiati. He studied at the "G. Verdi" Conservatory in Milan and the "W. Stauffer" Academy in Cremona, with M° R. Filipini.
While still a student, he began his concert and recording activity as a solo cello of the Divertimento Ensemble. Under the direction of M° S. Gorli, they tackled a vast repertoire ranging from the classic to the major composers of the late twentieth century.
Since 2004 he has been a regular guest of the Stresa Festival, under the leadership of M° G. Noseda.
He was guest principal cello of the Teatro alla Scala Orchestra and of the Hyogo PAC Orchestra, conducted by M° Y. Sado. He went on many tours in Japan, both with the orchestra and with the trio of the Teatro Regio in Turin.
In 2008 he began an intense collaboration with M° E. Bosso, which led him to perform many of his world premieres: Symphony n.1 "Oceans" for cello and orchestra, Symphony n.2 "Under the Trees' Voices" for strings orchestra, "6 breaths" for six cellos, "Music for Weather Elements" for trio and in 2017, "Roots" for cello, piano and orchestra.
He regularly holds master classes at the "G. Verdi "in Turin and at the Scuola di Alto Perfezionamento Musicale in Saluzzo.
Since 2000 he has been principal cellist at the Orchestra of the Teatro Regio in Turin and is one of the founders of the String Quartet and the TRT Philharmonic.
He plays a Giovanni Francesco Celoniato from 1732, from the "Pro Canale" Foundation in Milan.